Over the last few years, this rectangular, open-air and beach side club has picked up an international reputation, with DJs everywhere clamouring to play it. And it's not hard to work out why Barbarella's — which is surrounded by Croatian pine trees and hosts Love International, Soundwave, Dekmantel Selectors, Suncebeat, Beats, Beer and Boogaloo and more festivals like it — is special. "A lot of the older heads say it's reminiscent of Ibiza's early days," says the venue's Nick Colgan.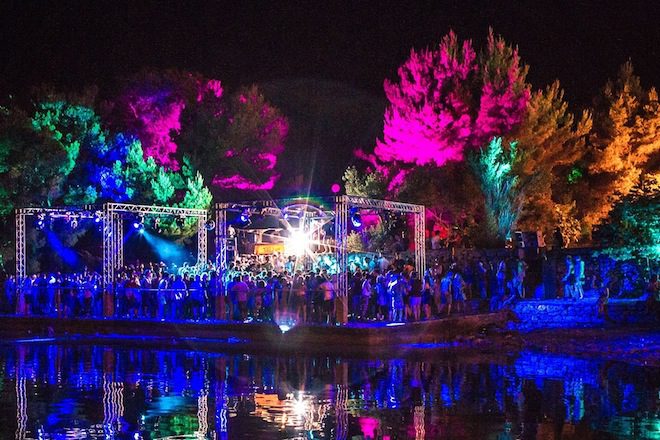 "Dancing away all night toward the sun coming up, and you're in this beautiful pine-shaded area, the sky turning from deep black to blue, as dawn breaks. It's an intimate experience and a form of escapism."
Little has changed at the club in the last 12 months after some big moves to sharpen up the soundsystem in recent years (including laying a huge wall of stone blocks to keep the sound in), but the quality of the guests who play has remained constant. There are no residents, but Craig Richards and Ben UFO played back-to-back to great acclaim last summer, and DJ Harvey's closing set for the last ever Garden Festival will live long in the memory.